Get Started for $9.95/Month
Upgrade Your Water Today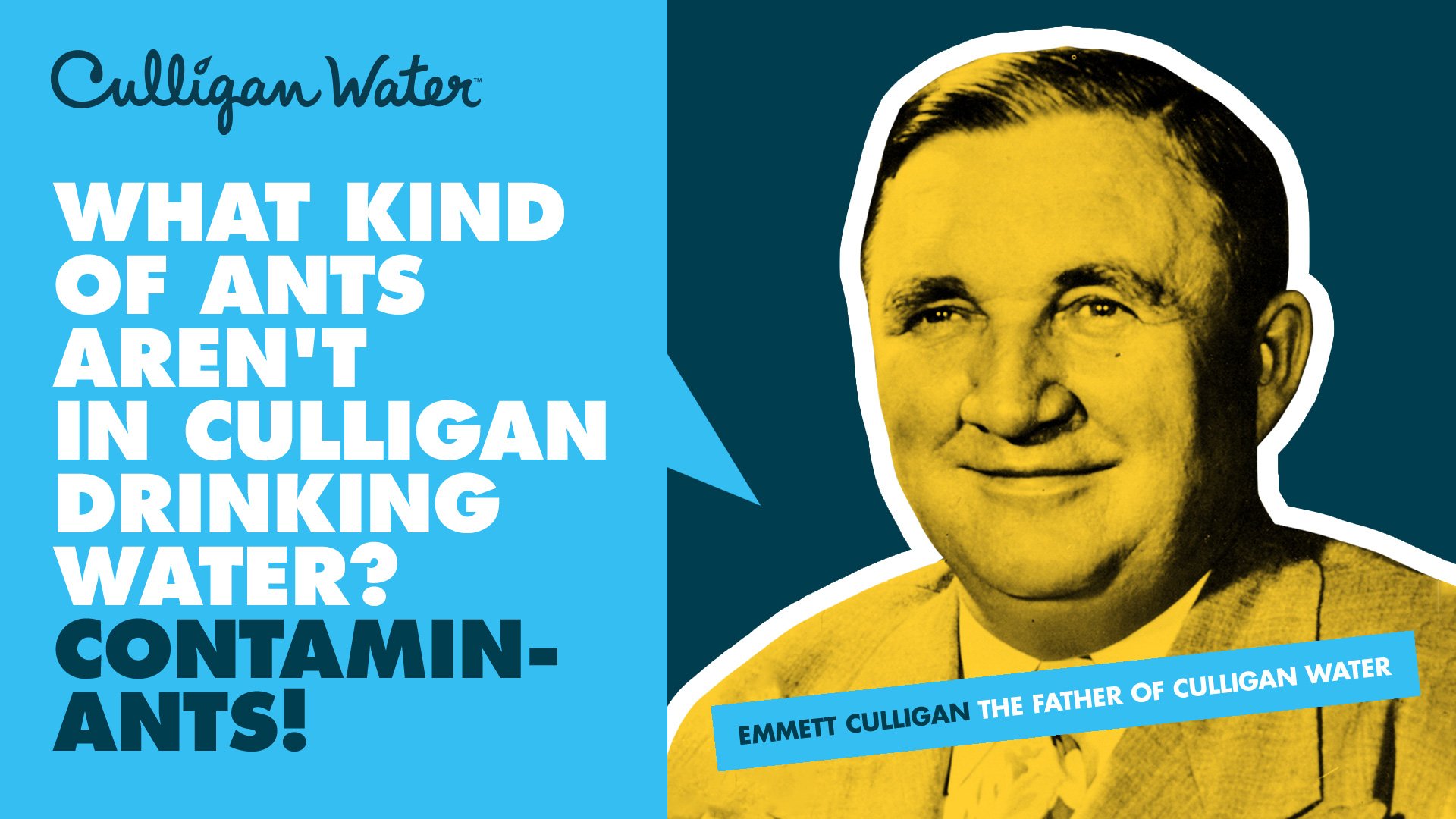 Benefits of the Culligan High Efficiency Water Softener:
Reduces soap residue on hair and skin
Leaves clothes brighter and soft to the touch
Makes household cleaning easier and less expensive
Increases the lifespan of water-using appliances
Benefits of a Culligan Reverse Osmosis System:
Provides advanced filtration for specific water problems and reduces harmful contaminants like lead and arsenic
Eliminates unpleasant tastes and odors
Fits easily under a sink and can be plumbed through your fridge, sink or ice maker
Saves you money on single-serve water bottles and reduces your carbon footprint
Choosing the right water treatment system is a huge part of maintaining the health of your home. Upgrade your water by switching to Culligan and get started at only $9.95 per month for the first three months.
Limited-time offer. Dealer participation varies. See dealer for details. Contaminants may not be in your water. ©2021 Culligan International Company.
Learn more about how you can have better water.
Latest
Blog Posts
Don't wonder what's in your water - your local Culligan Water expert can tell you! Claim your free water test
So what exactly are some of the most common water problems and their Culligan solutions? Before we get started, let's
Excellent experience. This is a franchise that cares about their customer! Our water smells like bleach is coming out of the faucet. It's off and on. Enough to actually make me wretch and burn my eyes. We called Culligan to give us an idea of our options. There wasn't a big sales pitch - just the information. We waited a few days and then decided to move to the next step: come out and do an evaluation if we can fit the system beneath our sink. At that appointment, Jeb did water analysis and filled us in on what was what. We decided to move to the next step because they will remove it (we are currently renting) when we leave and renting the unit we get to have maintenance with it along the way. We booked the appointment for installation. Andy texted us on game-day to see if he could arrive earlier and we were glad to move it up. He got there and took care of everything always asking questions on decisions we might want to make and educating us on how the system works. This experience was so good I'm planning to share it in all of the forums I attend in town. Professional Prompt Educational Friendly Thorough Thanks guys!

Sarita Shoemaker
- Culligan Customer