Culligan of Colorado Springs
You could give your people Culligan Water.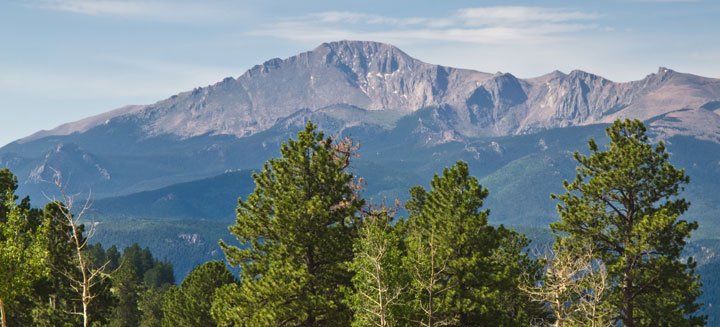 Your Colorado Springs Water Treatment Experts
We are Culligan of Colorado Springs, your water technology experts proudly serving central Colorado. Our dealership specializes in providing water softeners, reverse osmosis systems, water coolers, bottled water, water filtering and softener salt delivery service to area homes and businesses.
PIKES PEAK CULLIGAN HISTORY
For over 65 years, Pikes Peak Culligan's mission has been to deliver high-quality water treatment products and services that will benefit every part of our customers' lives. We hope to raise the quality of life by purifying its most essential element: water.
We've seen about every water problem imaginable and we're solving these problems to deliver the refreshing, clean and pure water that's become our hallmark. Water treated with Culligan softeners or filtration systems will make an impression on you and your household or workplace.

---
Reviews for Pikes Peak Culligan
---
11/25/2021
Water tastes great! Water softener ensures I save money by using less detergent. Clothes last longer. Most kind and helpful customer service you will find anywhere!
---
01/20/2022
I called several water testing places in town and most wanted to come to my home to test my water. I just wanted a sample tested without the sales pitch. Jeb did just that. On the spot service with the water sample I brought in. He is very knowledgeable and was willing to educate me as the testing process took place. Excellent customer service. The type of guy that if and when I need service he will get the work. I will also recommend him to all the folks in my area. Thanks Jeb!
---
11/09/2021
This is THE company to go with. Called in, Jeff was great and explained everything in detail. Jeb was just out and tested my water for free - ended up saying he couldn't sell me anything because my well water tested about as perfectly as it could. Some companies know how to do business the right way and this is absolutely one of them. I'll be trusting them with any and all future needs and recommending them to anyone I know who needs something.
---
12/10/2021
We have a water softener and bottled water with Culligan. I have had Culligan products since 1996. Great customer service all around. We trust their products. We recommend Culligan to everyone. Great Company!!
---
10/14/2021
Service and products are outstanding. Soft water is a real boon to water filled with calcium. Better for the clothes, better for the skin, and saves money on skin moisturizers. We are very very happy with Culligan and highly recommend them
---
---
Hey Culligan!
Hours
Monday: 7:30 AM – 4:00 PM
Tuesday: 7:30 AM – 4:00 PM
Wednesday: 7:30 AM – 4:00 PM
Thursday: 7:30 AM – 4:00 PM
Friday: 7:30 AM – 4:00 PM
Saturday: Closed
Sunday: Closed
Areas We Serve
Aguilar, Avondale, Beulah, Boncarbo, Boone, Branson, Calhan, Campo, Canon City, Cascade, Cheraw, Coal Creek, Coaldale, Colorado City, Colorado Springs, Cotopaxi, Cripple Creek, Divide, Elbert, Florence, Florissant, Fort Lyon, Fountain, Fowler, Gardner, Granada, Green Mountain Falls, Hasty, Hillside, Hoehne, Holly, Howard, Kim, La Junta, La Veta, Lake George, Las Animas, Manitou Springs, Mc Clave, Model, Monument, Olney Springs, Palmer Lake, Penrose, Peyton, Pritchett, Pueblo, Ramah, Rockvale, Rocky Ford, Rush, Rye, Simla, Springfield, Swink, Trinchera, Trinidad, Two Buttes, U S A F Academy, Victor, Vilas, Walsenburg, Walsh, Westcliffe, Weston, Wetmore, Wiley, Woodland Park, Yoder
Learn more about how you can have better water.
Latest
Blog Posts
Tastier, more vibrant dishes will have your friends and family wondering what your secret is.
Introducing the Culligan Connect app – our smart water technology delivers real-time information, peace of mind and 24/7 support from...
Service and products are outstanding. Soft water is a real boon to water filled with calcium. Better for the clothes, better for the skin, and saves money on skin moisturizers. We are very very happy with Culligan and highly recommend them

Barney Fields
- Culligan Customer